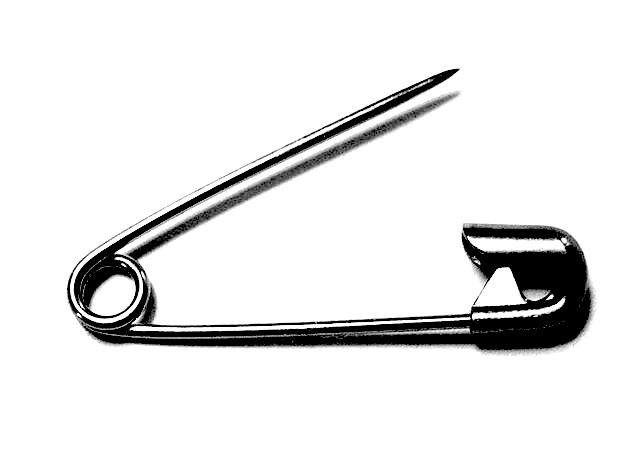 The Imperfect Cinema on Facebook Join our Facebook Group, for updates, news and more!
Imperfect Cinema Map link to google maps for Jack Chams bar, the home of The Imperfect Cinema
For An Imperfect Cinema Landmark Third Cinema call-to-arms by Julio Garcia Espinosa & a major influence on this project!
Requiem 102// Nicholas Rombes (Author of New Punk Cinema) collaborative 'archeological survey' of Darren Aronofsky's Requiem For a Dream. Amazing stuff!
Flipside Film Festival An archive of Dan's pre-Imperfect Cinema film festival which similarly explored various dialectic convergences between DiY Punk & Independent Cinema
Exploding Cinema London's most anarchic underground film collective!
Plymouth Radical Arts Cooperative A flux of  like-minded Plymothian agit-art-politicos! Get Involved!
Duncan Reekie The website of Imperfect Cinema's inaugural special guest artist, author of underground cinema tome 'Subversion' and founder member of The Exploding Cinema!
Cafe Concrete Plymouth's own experimental sound art collective
ONEC Records Plymouth-based record label dedicated to the finest slices of aural exotica lovingly realised on the finest vinyl !
Supersonic Festival Birmingham's near-legendary experimental music & arts festival!
Flatpack Festival Birmingham's annual exploration of the wild frontier of film culture! Presenting work in an eclectic array of unexpected spaces and places, the festival centres on the shared experience of watching great work that you might not otherwise get to see! Unmissable!
7 Inch Cinema Birmingham's very own micro-cinema; dedicated to providing new venues for forgotten and ephemeral film & video and to valourising the communal experience of cinema!
On-Super-8.Org Film-maker Giles Perkin's incredible online resource for all super-8 afficianados!
1-in-12 Club Legendary Bradford-based venue & countercultural space which is founded upon the anarchist principles of self-management, mutual aid and co-operation.
ABC No Rio Centre for art and activism on New York's Lower East Side, known as a venue for oppositional culture and social and political engagement.
The Cowley Club A collectively run libertarian social centre in Brighton it houses a cafe, a bookshop, a library, a bar and is a base for a variety of other activist projects.
Jem Cohen Website of the inimitable film-maker Jem Cohen, poet, explorer, punk visionary and Walter Benjamin obsessive!
Amos Poe Website of the infamous No Wave film-maker and respected punk cinema academic!
Captain Zip Myspace page for London's very own one-man answer to No Wave Cinema!
The Ministry for Art & Practice of Dissent at Home An incredible project which directly confronts the inherent inequalities of contemporary art, its funding structures and tired reliance on hierarchies!
Profane Existence Website for the legendary DiY Punk collective, zine, label, distro, publisher!!
Maximum Rock n'Roll International DiY Punk zine, radio show & record label.
London Underground Cinema Link to download an MP3 file of the BBC Radio 4 programme on Exploding Cinema!
Transformations Journal of Media & Culture Transformations is an independent electronic journal addressing the transformative processes of new technologies and mediating practices that change the way we think, feel and interact with others both in a contemporary and historical sense. Required reading!
Film Philosophy Film-Philosophy is an international academic journal dedicated to philosophically discussing film studies, aesthetics and world cinema.
One Plus One Journal One+One: Filmmakers Journal is a self-published journal which aims to provoke discussion and critical reassessments in order to influence a fresh, innovative and challenging cinema of the future.
Raindance Website for the UK's commercial indie film champions ! Details of their film training & film festival can also be found on their site
Super-8 Camera Shop A great resource for high quality used super-8 production tools!
Super-8 Arena Another great resource for high quality used super-8 production tools!
The Widescreen Centre Long running London-based company offering film stocks & post production services for super-8 film!
Blue Cine Tech The one-stop super-8 shop! Offering stocks & post production services
Undercurrents The news you don't see on the news! Break out of mainstream media with this incredible Film Activism site which aims to democritise , socialise & disseminate the discussion of environmental social justice issues through film & video! A must!
Senses of Cinema Senses of Cinema is primarily concerned with ideas about particular films or bodies of work, but also with the regimes (ideological, economic and so forth) under which films are produced and viewed, and with the more abstract theoretical and philosophical issues raised by film study. Senses of Cinema believe that a cinephilic understanding of the moving image provides the necessary basis for a radical critique of other media and of the global "image culture".
Art & Research A journal of ideas , context & methods! A very useful introductory resource for theoretical approaches to cinema
The Recycled Cinema A research site devoted to the past and future of found footage film & video